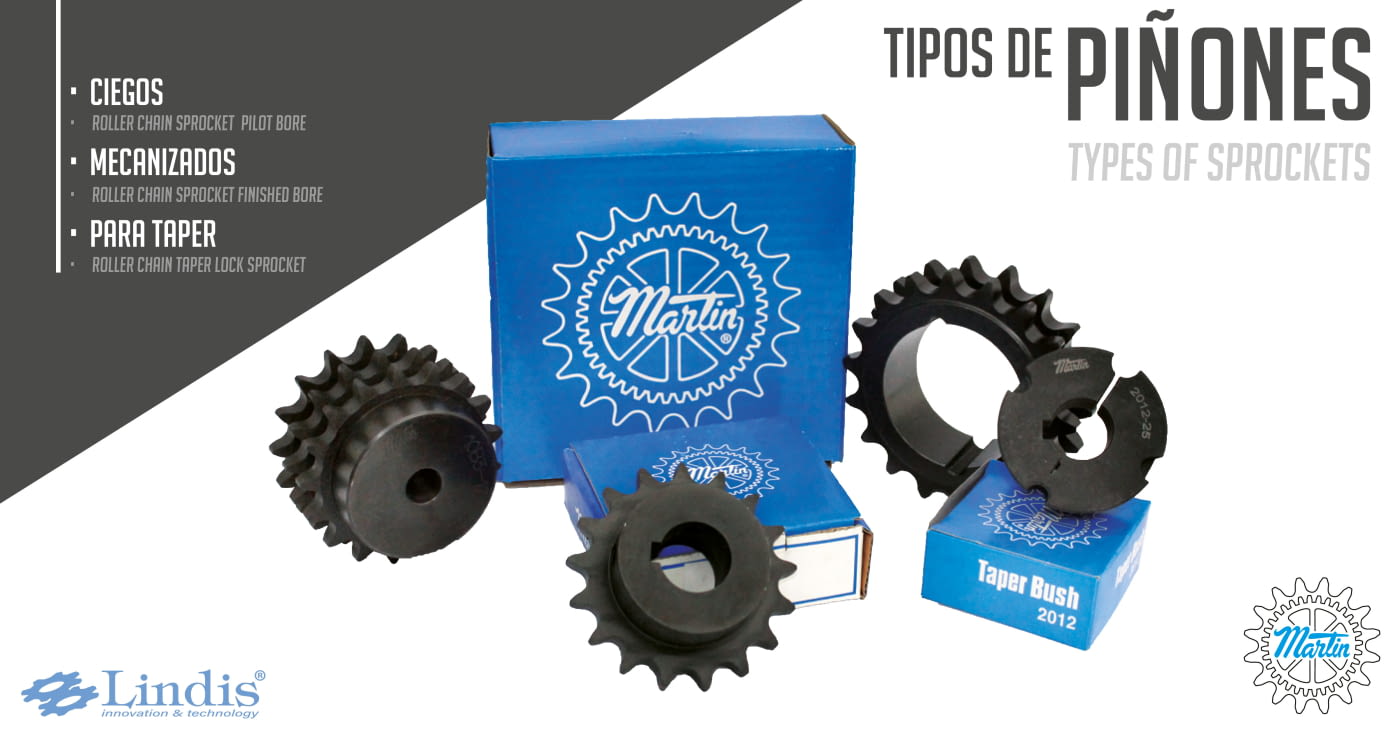 Do you know the features of each type of sprocket?
Martin Sprocket & Gear
offers differents types in which to supply our chain sprockets.
ROLLER CHAIN SPROCKET PILOT BORE
A pilot bore sprocket is one in which no machining has been done.
In this way our customers can acquire it and perform the machining that best suits them for their application.
ROLLER CHAIN SPROCKET FINISH BORE
This type of sprocket comes in a standard bore size with a keyway in the specific measure adapted to its final use. In this way it arrives to our client ready for installation.
TAPER LOCK SPROCKET
It could be said that these sprockets are the most "versatile". The custom bored in their center is designed to be able to insert tapers of different bore sizes.
In this way, this sprocket format allows you to change the taper inside it and thus adapt it to different applications, without the need to purchase a new sprocket.
If you need advice to acquire your best Martin sprocket option, feel free to
contact us
so that we can advise you on your choice.