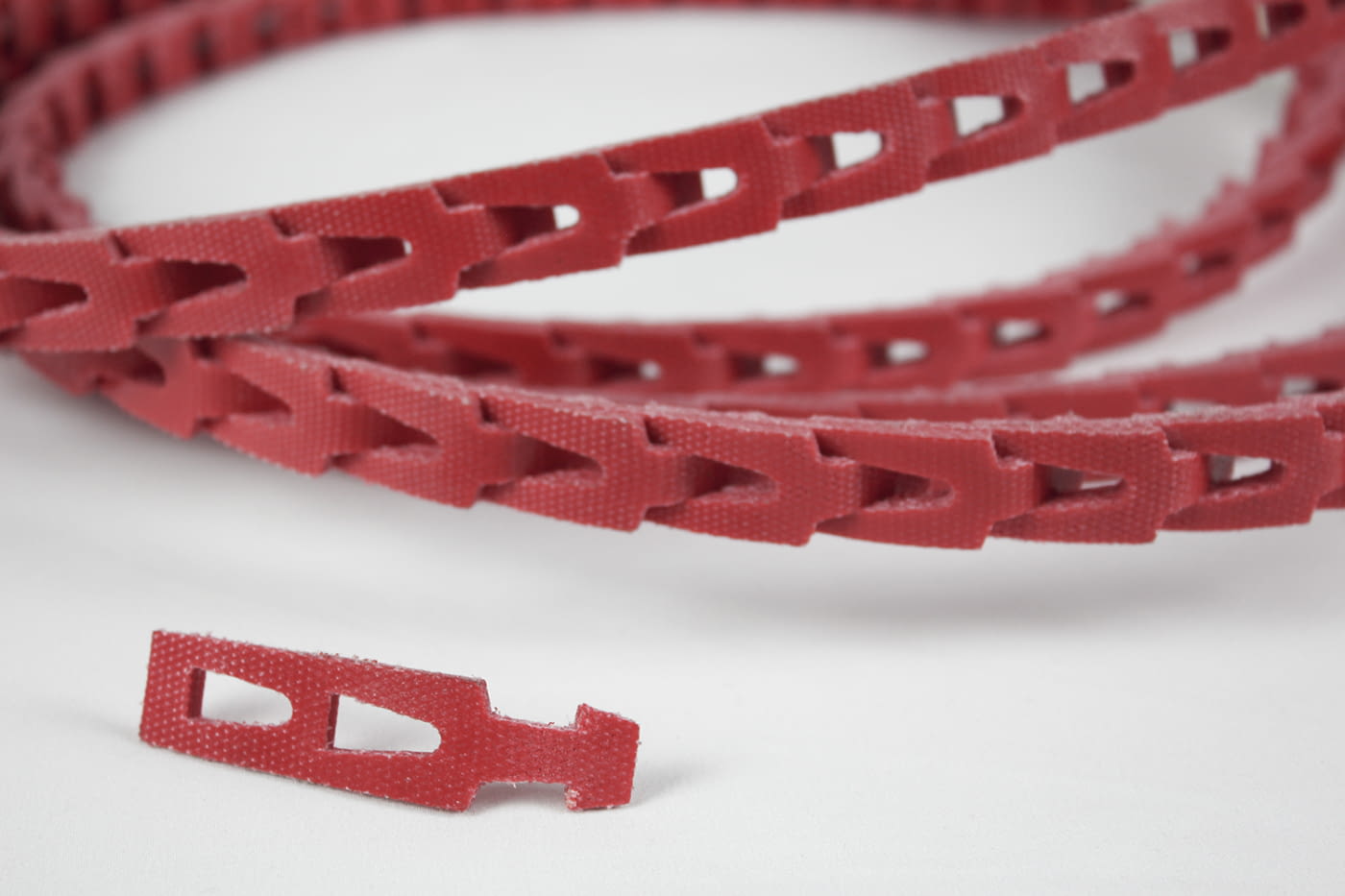 Do you know the POWER TWIST BELTS?
These particular belts are made of a special polyurethane elastomer reinforced with several layers of polyester.
The POWER TWIST belt, made up of "links", replaces the classic V-belts offering improved features:
- Greater power transmission
- Minimum elongation
- Easy and instant assembly and installation
- Transmission at high temperatures
- Resistance to water, oil and chemical components
- Minimum transmission voltages
- They transmit 90% less vibrations
Power twist belts suit for multiple applications.
More info
rmation