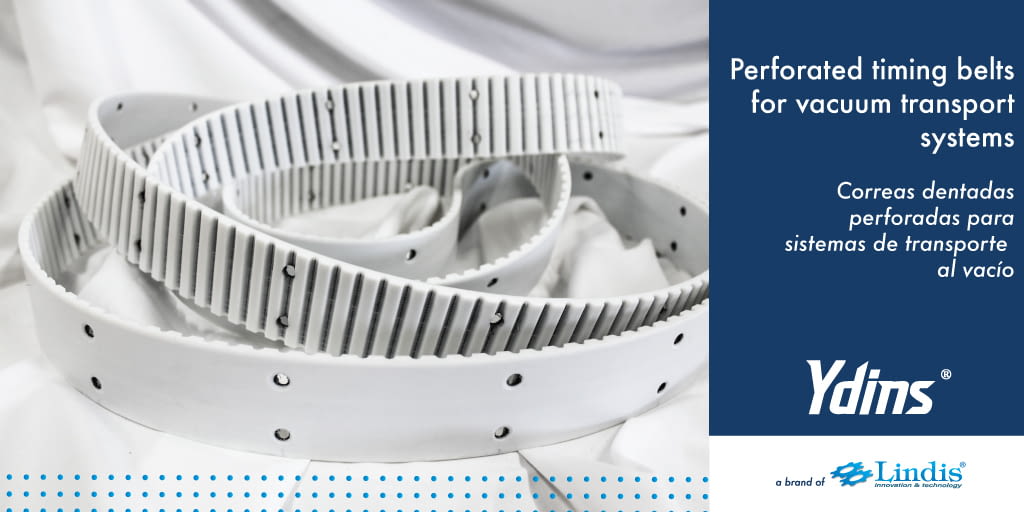 What do you think about our newest design of perforated timing belts for vacuum transport systems?
It's key features:
- Positioning accuracy
- High strength-to-weight ratio
- Smooth motion control
- Clean and inert
- Extreme temperatures resistant
- Noise-less.
Its possible applications:
packaging industry, paper and cardboard, wood industry, glass industry, stone and marble industry, tobacco industry, chemical and pharmaceutical industry.