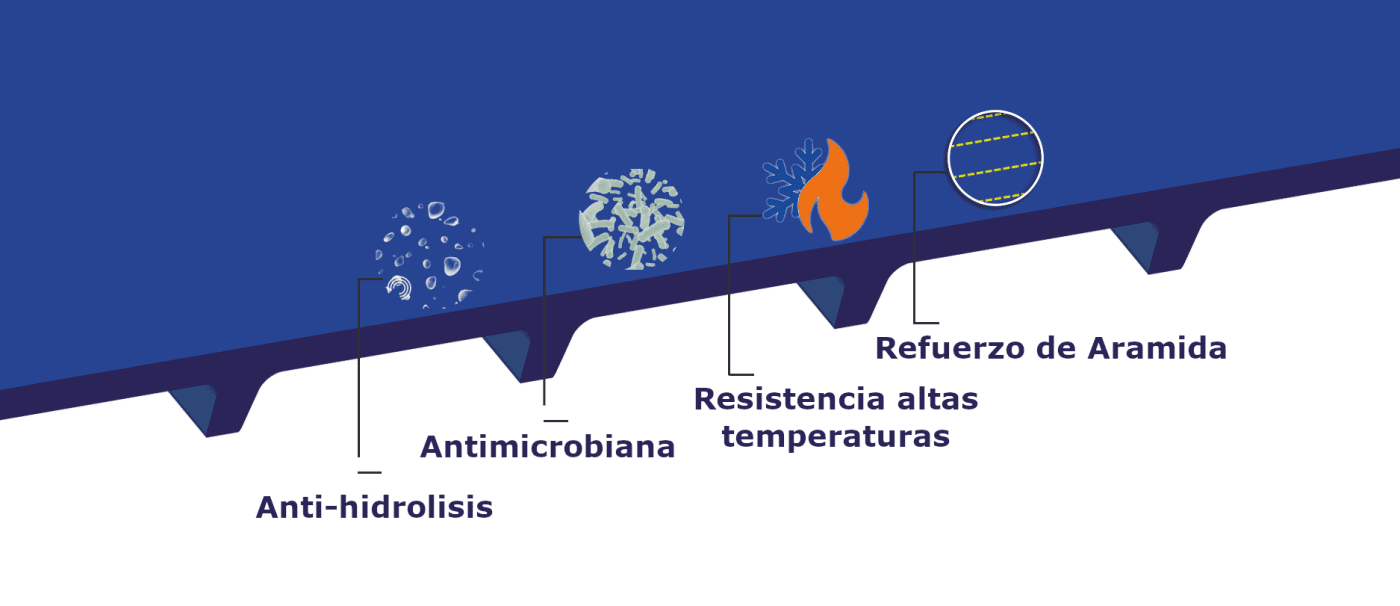 The REOclean DARK BLUE belts are the best alternative to replace the conveyor belts.
Important advantages:
Antihydrolysis properties of the material reduce the waviness on the edges of the homogeneous belts.
The REOclean Dark Blue belts are extrem temperature resistants, from a range of -40ºC to 100ºC.
Thanks to the Aramid reinforces, the belts do not stretch while being under heavy loads or extreme temperatures.
Antimicrobial; the Polyether-TPU compound limits the bacterial growth, consequently reducing the use of additives.