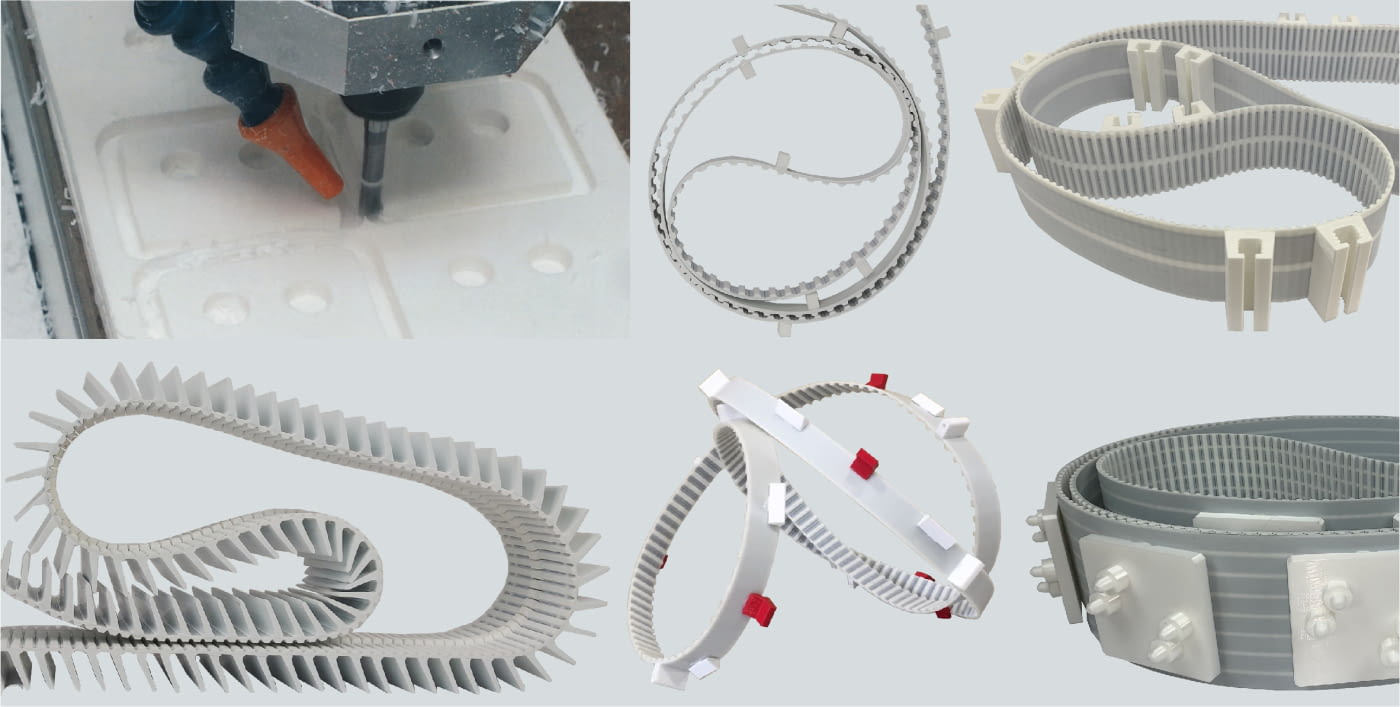 Lindis has incorporated a new advanced technology, allowing us to have your wished PU timing belt, with the coatings and cleats required, in a shorter period of time.

Our PU timing belts can be covered with different materials such as Linatex, Sylomer, TPU, Supergrip and many other materials.

It must be said that we manufacture your cleats in our own workshop.