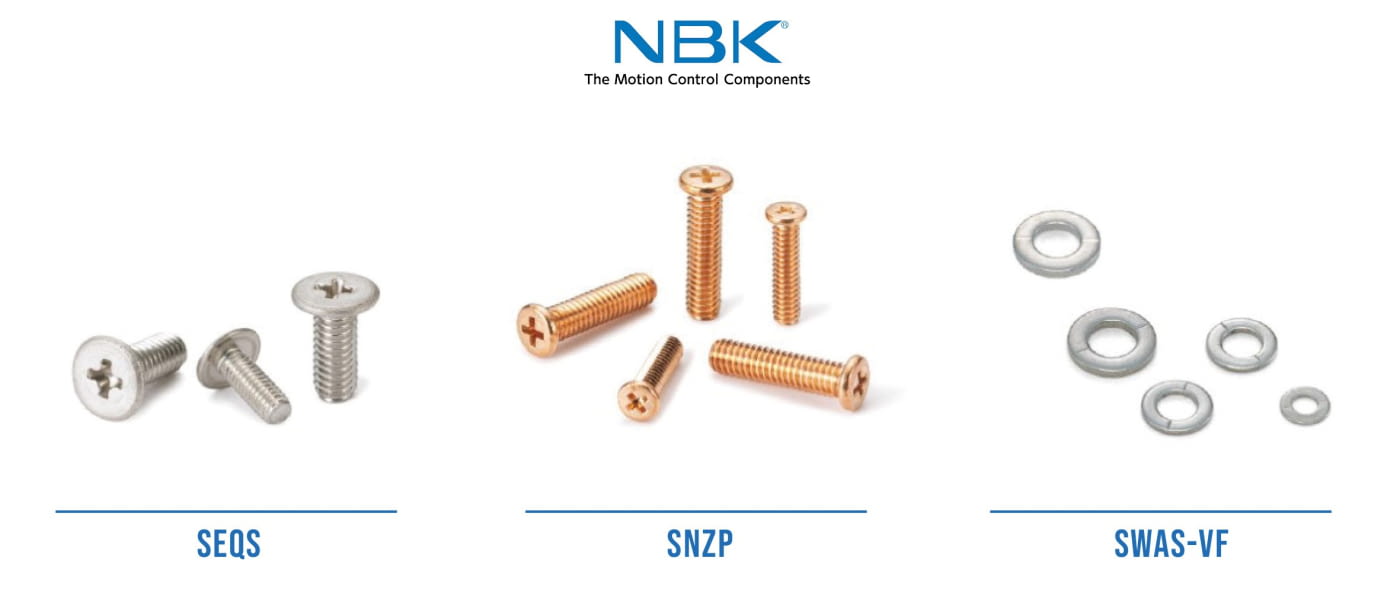 NBK improves its
special screw
line by incorporating new features to enhance the performance and efficiency of its products.
The latest news in special screws:
Cross recessed countersunk head screw with an extra low profile in stainless steel.

Miniature screws with a truncated conical head in phosphor bronze.

Washers with ventilation groove with a new size variation.

Check out here the
catalog of our NBK Special Screws
Write to us for more information