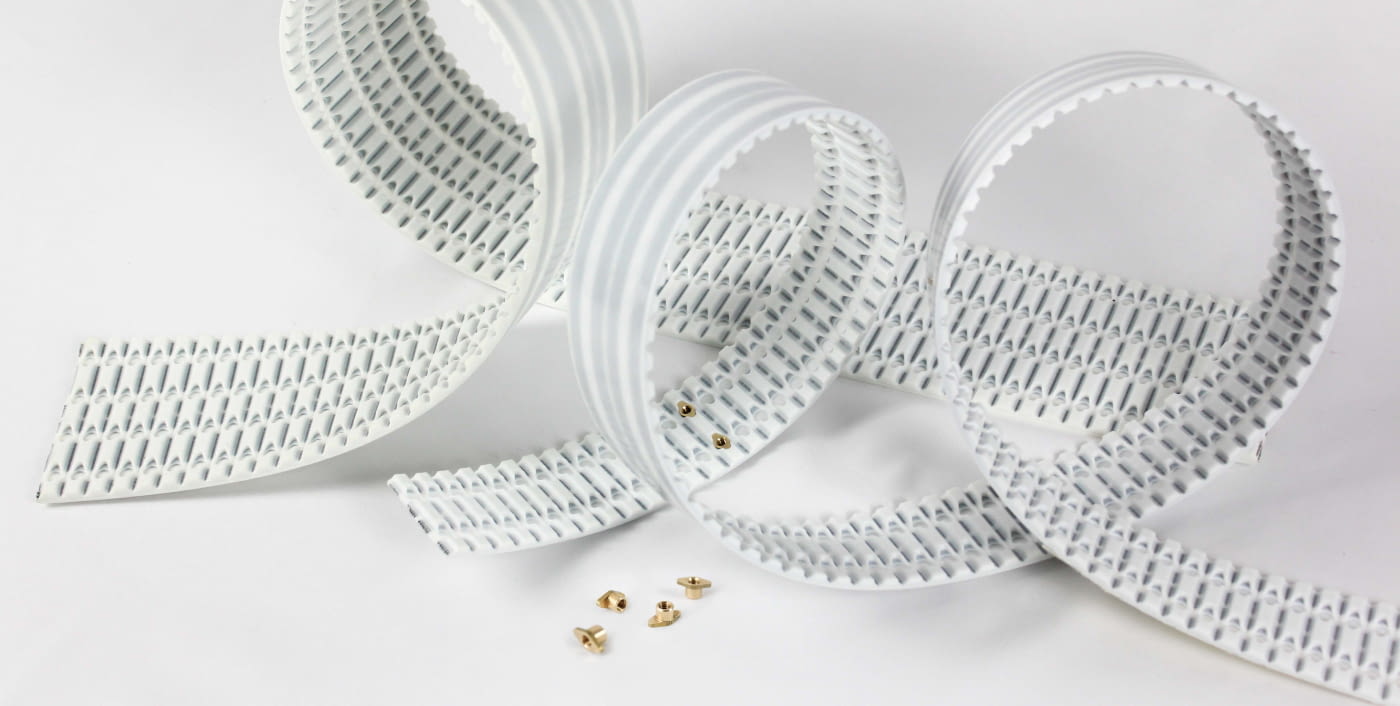 Do you know the advantages of our ATN10 timing belts?

Under the ATLATOS brand, we provide this advanced solution in timing belts for passage, indexing and transport applications that require profiles.

Available in different widths, they allow to place, exchange or reconfigure belts with a multitude of profiles in a very simple way.

Insert placement is easily done using simple tools, avoiding having to remove or replace the band.

If you need more information about this or any other of our products, feel free to contact to us and our technical department will advise you to find the best solution for your needs.